Back
Dierre, a unique partner for all kinds of projects.
Versatility is a value to be cultivated, a quality that allows you to stand out and adapt to all kinds of situations.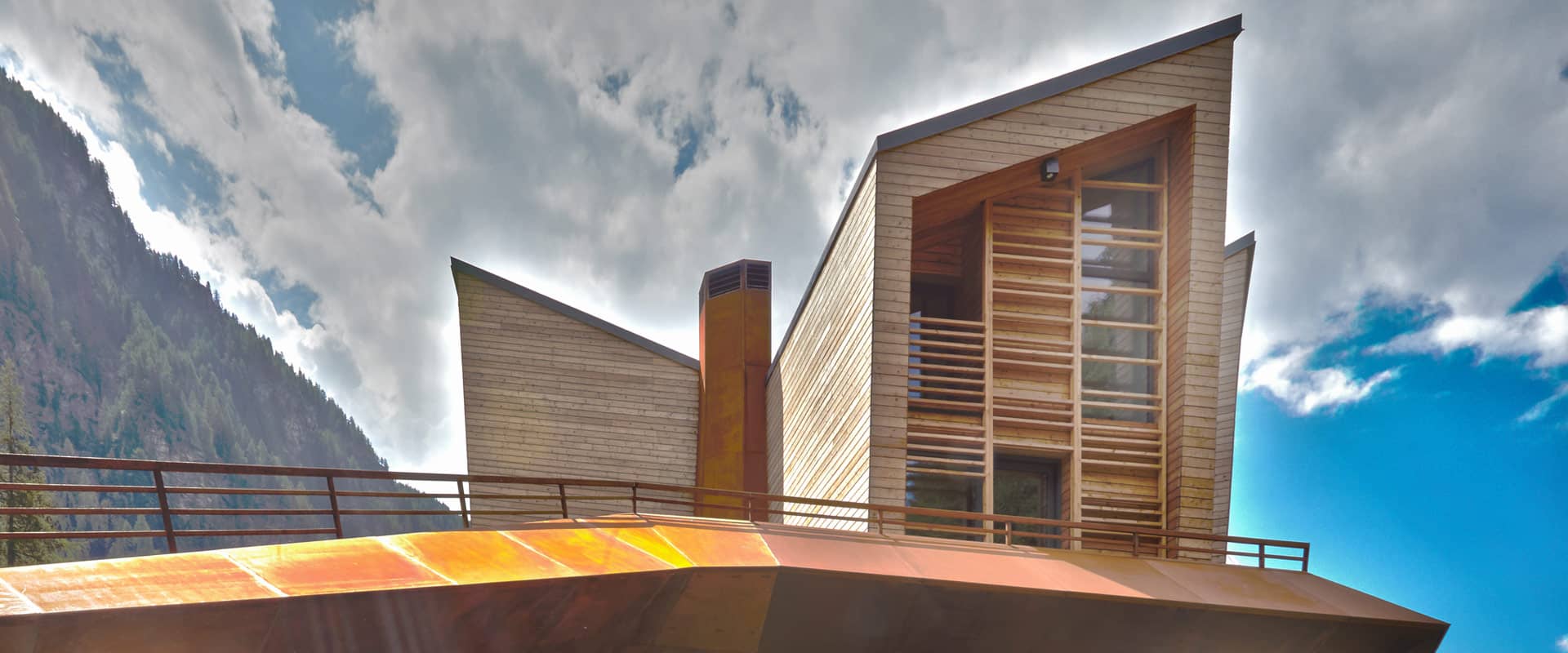 Versatility is a value to be cultivated, a quality that allows you to stand out and adapt to all kinds of situations. This is what Dierre has wanted to pursue since 1975: to offer secure and customizable solutions suitable for any type of project, based on technology and design, to make people's lives easier and safer, at all times, and in any context.
Our passion for security has led us to refine the continuous search for style and innovation in order to seek solutions suitable for every project, and every space.
We produce doors for all building industry sectors: the residential, hotel and large hotel, public service, and industrial sectors. Our wide range of cutting-edge products and applications are designed to meet every need.
Residential sector
Whether you have a detached house or an apartment, we can be a one-stop partner for your home. We know how to ensure high levels of security and energy savings and acoustic comfort without neglecting the ability to customize the style of entry, armored, interior, basement, and garage doors.
Hotel sector
We provide solutions that combine safety, design, and acoustics, in compliance with all the European standards. We partner with hotels that feature unique and personalized designs!
Public sector
We have also developed a range of certified products for public buildings such as hospitals, schools, offices, banks, stations, and airports. One example? Steel fire doors are recommended by M.A.I.A. (Association of Maintenance Technicians Assemblers Installers Associated for Safety), an association that qualifies the training and production of the entire fire supply chain.
Industrial sector
We offer customized solutions in size, opening system and security level, with fire doors and gates, multifunctional doors, and industrial sections.
Let us take an in-depth look at 3 examples of projects implemented for different sectors.
THE NEW VILLAGE IN SAN CASSIANO D'ALBA
The context
Imagine a residential area surrounded by the greenery west of Alba; this is where you find the San Cassiano Village, designed by the Archicura studio. The buildings are structured in the utmost simplicity, with geometric lines and large openings that allow light to flood the rooms. Two white parallelepipeds overlap one another perpendicularly and give rise to an interior distribution on two functional floors.
Dierre's solution
The blue, red and gray colors of the Synergy IN with lacquered interior set the tone for the home entrance.
The latest generation of security locks are designed to encapsulate a mix of features in the thickness of a standard security door.
What do Synergy IN doors guarantee?
Thermal insulation (1.4 W/m2K)
Sound insulation (45 dB)
Fire and burglary resistance (Class 3 and on request Class 4).
In addition, they are equipped with the Fast-Grip system that allows the panel stop
frames to be installed and removed in a very few steps.
VAL D'AOSTA'S FIRST ACTIVE & LUXURY RESORT, CAMPZERO
The context
At the foot of Monte Rosa, in Champoluc, CampZero, an innovative project curated by the architects of Bladidea studio, was inaugurated in the summer of 2018.
Dierre's solution
160 doors belonging to 7 different lines, with original finishes and natural materials. The Isy range is used for interior doors, lined in blue rosewood and fir with a rough wood finish, specifically to evoke the mountains and Alpine peaks. Opera fire doors are clad on the inside in fir and on the outside in silver shine stone.
Also featured are Rolling and New Idra, with fireproof seals.
CASE DI LUCE
The context
Case di Luce is an innovative project that originated in Bisceglie, Apulia, which aims to contribute to the redevelopment of a semi-peripheral neighborhood. The project was curated by PS Architecture and is inspired by sustainability principles; in fact, innovative materials and products with particularly high-energy performance are used.
Dierre's solution
The armored doors in the Synergy Out line ensure excellent thermal insulation while providing security. The PVC frame with a steel core allows for a transmittance time that is 7 times lower than that of a traditional frame. Class 3 burglarproof, Class 4 air tightness and Class 8 A water tightness, soundproofing, and thermal insulation.
Watch the video to discover all the solutions that are suitable for any type of project, because wherever you go Dierre, is always by your side.
Would you like additional information? Contact us!