Back
Minimalism: a way of life in your home.
The latest furniture trends are leading us more and more toward the minimalist style, a style that does not remain exclusively within the walls of a home but instead transcends them and becomes a true way of life.
We are probably realizing this more and more these days: the place where we live influences our mood. That's why it's important to create a climate at home that not only makes us feel safe, but also conveys a sense of peace and serenity.
A minimalist space frees the mind, giving it some breathing space. Think about when you are surrounded by noise and need silence and concentration; as soon as the noise stops, it is natural to breathe a sigh of relief. Have you ever noticed that? Your muscles relax, tension eases, and finally concentrating becomes easier.
This explains the concept of minimalism: creating order, reducing spaces to essentiality instill positive feelings.
Free environments, muted colors, geometric shapes, elimination of the superfluous: all these elements help us to focus on the present, the here and now.
Minimal
Notice
: Trying to access array offset on value of type bool in
/home/dierre-v3/public_html/wp-content/themes/dierre/single.php
on line
29
Notice
: Trying to access array offset on value of type bool in
/home/dierre-v3/public_html/wp-content/themes/dierre/single.php
on line
29
That is why we at Dierre have created a collection of minimal flush doors, perfectly coplanar to the wall. We have studied practical, intelligent, and functional solutions to transform the living environment into a place in which we can feel balanced and in harmony. These flush-wall solutions maintain our long-standing values: technological innovation, intelligent selection of materials, and attention to energy savings and design.
The characteristics of minimalist furniture simply stated
Say goodbye to unnecessary objects and furniture. The minimalist style enhances a room as it is, without adding too much and keeping only what is necessary. Simplicity is the foundation of everything, and it helps to create an elegant environment.
Square shapes and geometric patterns are preferred. The choice of materials is also not left to chance: it is best if they are sustainable and if they recall nature in some way.
What about colors? The most commonly used shades used are neutrals: white, gray, and beige, but black is also used to create contrast.
Dierre's flush-to-wall solutions
Dierre offers five different model families.
SLEEK
Drawing inspiration from aeronautical engineering, it is the armored entrance door that focuses on security and technology without neglecting design. It is also available in large sizes to enhance your home's façade.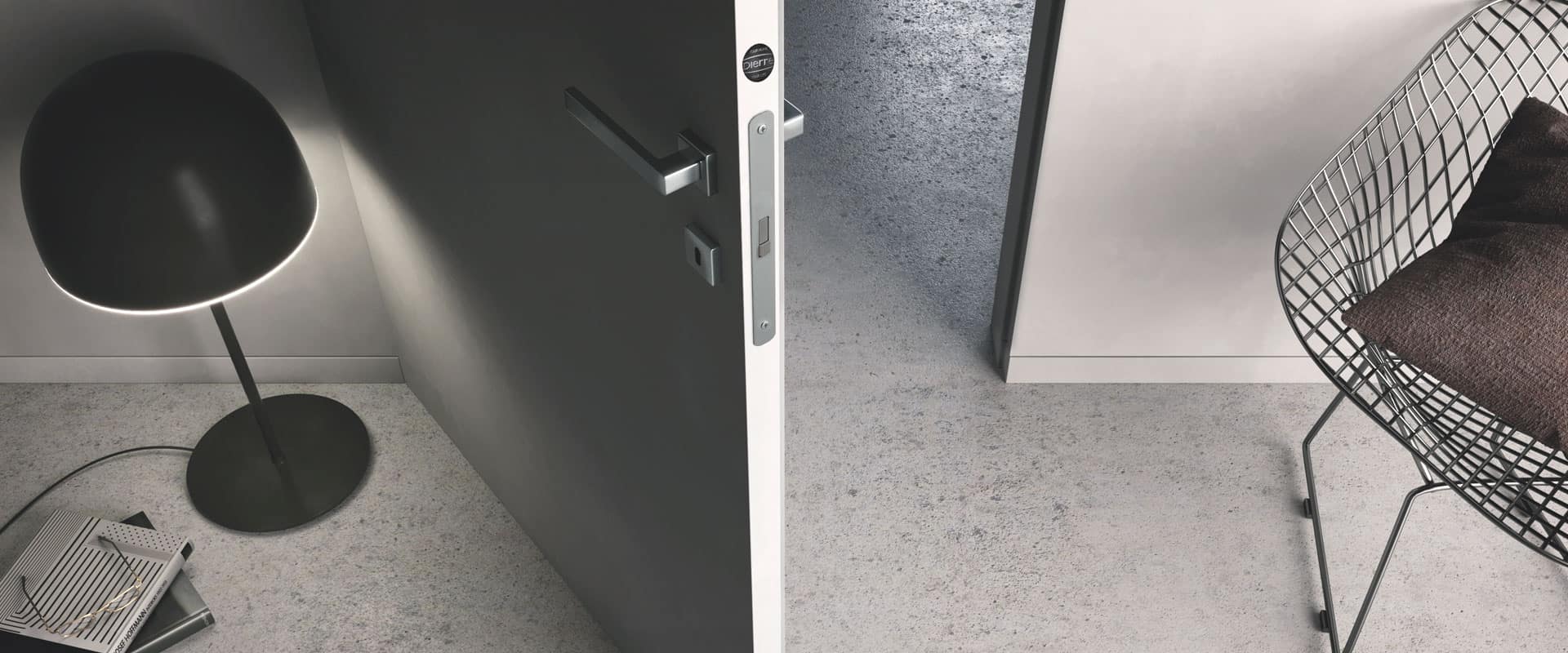 Interior doors
FILUM
Customizable in hundreds of variations, you can choose the lines and colors you prefer as well as the opening and configuration solutions. This is where craftsmanship meets state-of-the-art technology. The frame blends perfectly into the environment, and in addition, the door surfaces can be treated with wall paints and covered with wallpaper.
SILENCE
An armored door for those who want maximum security in the bedroom. In this case, the style of the interior door is combined with the performance of an exterior security lock.
NEW SPACE RASOMURO
This door is used to separate two rooms with elegance or to create a walk-in closet. Here, the counter frame camouflages the sliding door in the wall and unifies it perfectly with the wall. Therefore, it is ideal for optimizing space.
SHAPE PANEL
The flush solution in this case is for panels that are handy to conceal counters, technical compartments, or safes. Shape is made with a frame that blends in perfectly with the wall while maintaining an essential and elegant style and without adding any disruptive elements.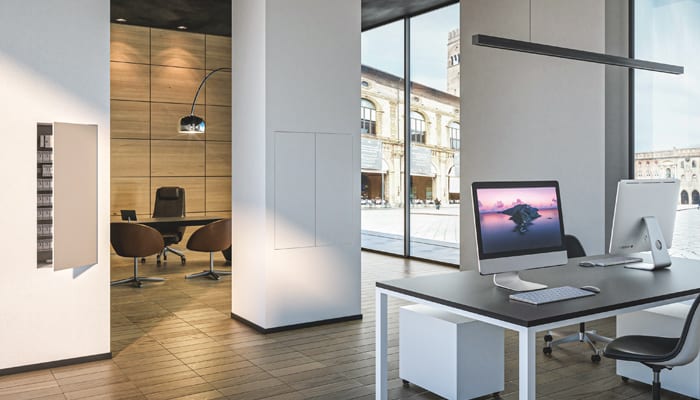 Now it's up to you! Think about how to furnish spaces in your home so that you can enjoy peace of mind and choose Dierre products to create minimal style.
Discover the new Minimal project, Dierre's collection of flush doors.
Would you like additional information? Contact us!