Freebox
Design and Intelligence.
A modern combination of lines and shapes, creativity and functionality, security and design intelligence, Freebox is a new-generation sectional door, with articulated panels sliding on side and overhead tracks, which drastically reduces the moving space of the door leaf
Features
structure
Panels 500 mm high insulated with polyurethane foam sp. 40 mm sendzimir galvanized steel according to EN 10143 and EN 10346 standards, pre-painted according to EN 10169 standard with polyester coating. Manual opening, balanced by torsion spring shaft. Double horizontal sliding guides for manual and automatic operation, made of galvanized steel. Die-cast and grooved aluminum drums for steel cable. Black oval socket handle recessed on the first panel or on the box on the first panel (for cassette version).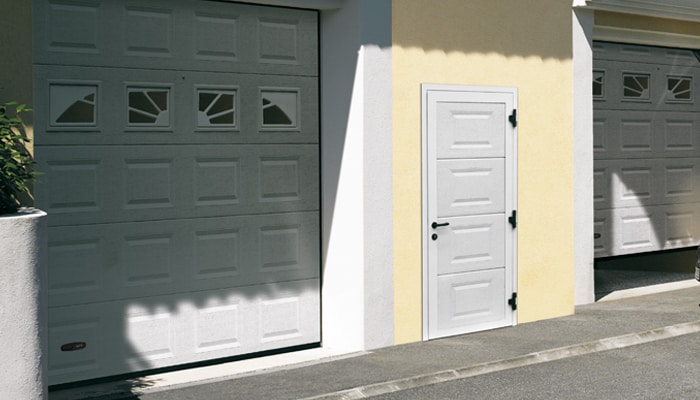 finishes
Fourteen decorative panels for Freebox Linear and four cassette versions for Freebox Personal, each with different embossed or sandblasted finishes. In addition, all RAL colors are available on request.
motors
The system is of the electromechanical type and is applied on the inner side of the door. Standard motors comply with the UNI 13241-1 standard and consist of : motor of adequate power to connect to the power supply, quartz radio receiver, four-channel transmitter, courtesy light located on the motor block, external motor release (optional), internal motor release (standard), pair of photocells as standard.
Want to request more information?
You can request more information through this contact form. We'll get back to you as soon as possible.