Click
Overhead door with springs inserted in the shoulders.
Built to last. Their exceptional resistance to weathering is due to both the processing techniques and the quality of the materials. Operated with a spring mechanism, they install quickly and are especially suitable for terraced garages in apartment buildings or when renovating common areas.
Features
structures
No welding points. The components are joined together by pressing and punching, that is, by mechanically connecting the sheet metal without removing or adding material. Door sash made of profiled steel sheet slats, stapled together using a patented "cold-stitch" system. Strong horizontal reinforcements connect the component parts of the door sash. Optional "sheared" louvers on the sash slats, positioned at the bottom, bottom and top or full height.
finishes
The Click door is made as standard in light ivory white, complete with a 50-micron protective film. Finishes in any other RAL color are available upon request. The finish is applied by electrostatic powder coating with baking in the oven.
Click is also available in hot-dip galvanized sheet without pre-coating, with transparent anti-fingerprint protection that improves its aesthetics and resistance to oxidation.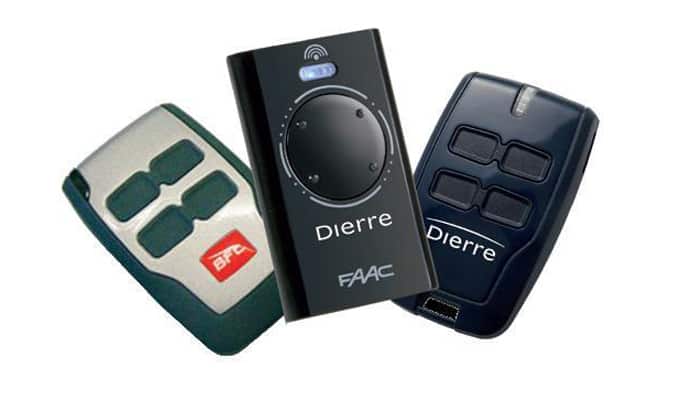 motors
To conveniently open and close the door. The system is of the electromechanical type and is applied on the inner side of the door. Standard motors comply with the UNI 13241-1 standard and consist of: motors of adequate power to be connected to the power supply, quartz radio receiver, four-channel transmitter, courtesy light located on the motor block, external motor release, and operating button located on the motor block.
Click
Want to request more information?
You can request more information through this contact form. We'll get back to you as soon as possible.