Sblock push
Esay getting out, impossible to force.
Armored door, with panic handle or quick release lock, which brilliantly meets all the basic requirements of a panic lock: it is inviolable from the outside, simple from the inside, flexible and adaptable to different needs.
°Find out more
Features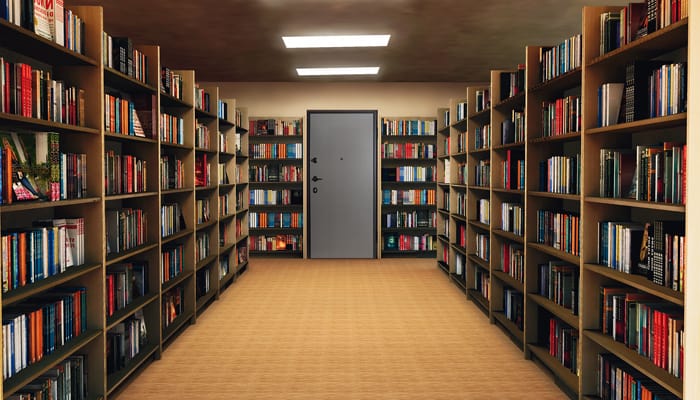 Design
The perfect blend between the guarantee of security and versatile style, able to adapt to the space it fits in, Sblock offers a vast choice of lines, panelling and finishes. Because any detail in Sblock is designed to harmonize with your taste and your environment. It is for all intents and purposes a security door, both in design and structure.
The choice of coverings, in fact, allows endless possible variations and ensures the appropriate customization for any location.
Technology and safety
In the Fast Sblock version the double lower deviator and the upper telescopic rod contribute to increase security.
In the Sblock Push version, the two double deviators, positioned in the lower and upper part of the leaf, avoid wrenching from the outside.
Performance: Standard sound insulation 39 dB, up to 45 dB extra; burglar resistant in Class 3 (Sblock Push only), standard thermal transmittance 1.8W/m2k, 1.3W/m2k extra.
On request, fire-rated in various classes REI 30, REI 60 and REI 90.
Opening solutions
The Sblock security panic doors are available in two models, different for their opening system:
Fast Sblock is equipped with panic handle which acts simultaneously on latch and bolts, in order to allow a quick exit.
Designed for doors with an outwards opening, Sblock Push is an efficient unlocking system with panic bar, which allows you to open the passage, even if the door is locked by simply pushing on the push-bar.
Technology and safety
deviators and telescopic locking rod
Opening solutions
Lock
Lock trap blocking system
cylinder new power
Keys
Lock
Both in the Fast and in the Push models, Sblock is fi tted with a New Power high security cylinder lock or, on request, D-Up, protected on the outer side by a special steel sheet which increases resistance to burglary tools.
The cylinder lock is controlled by the panic bar, which is approved with specific lock and diverters from Sblock-Push.
Lock trap blocking system
All Dierre's geared cylinder locks come with a security system (trap) that locks the carriage and keeps the lock bolts locked in case an attack is made on the defender protecting the cylinder.
In the event that the defender is pulled out and the cylinder is cracked, the system is irreversibly triggered, locking the deadbolts securely and preventing attackers from opening the lock.
cylinder new power
We supply the New Power cylinder as standard.
The performance of this cylinder is: Patented anti-manipulation system. Anti-bumping cylinder mechanism. Key blanks protected with rounded patented coupling. Key duplication protected. Modular Cylinder. 2 times more resistant to halfway breakage compared to a brass cylinder. On request it is possible to include as an extra the D-UP cylinder that is 4 times more resistant to breaking in the middle than a brass cylinder, which can be equipped with Easy-Key keys with duplication controlled by a few authorized prestigious hardware stores.
Keys
Technology, security, and design : all in one key.
As standard, the package includes 2 Jack-Keys + 3 standard keys.
Jack Key is the unmistakable Dierre key, the home's best calling card, exclusively with the high-security New Power cylinder.
Sblock push
Want to request more information?
You can request more information through this contact form. We'll get back to you as soon as possible.