Back
The advantages of a hot-dip galvanized steel door.
Have you ever thought of a security door as a quasi-engineering product? It must be able to provide protection, thermal and acoustic insulation, meet design requirements, and much more.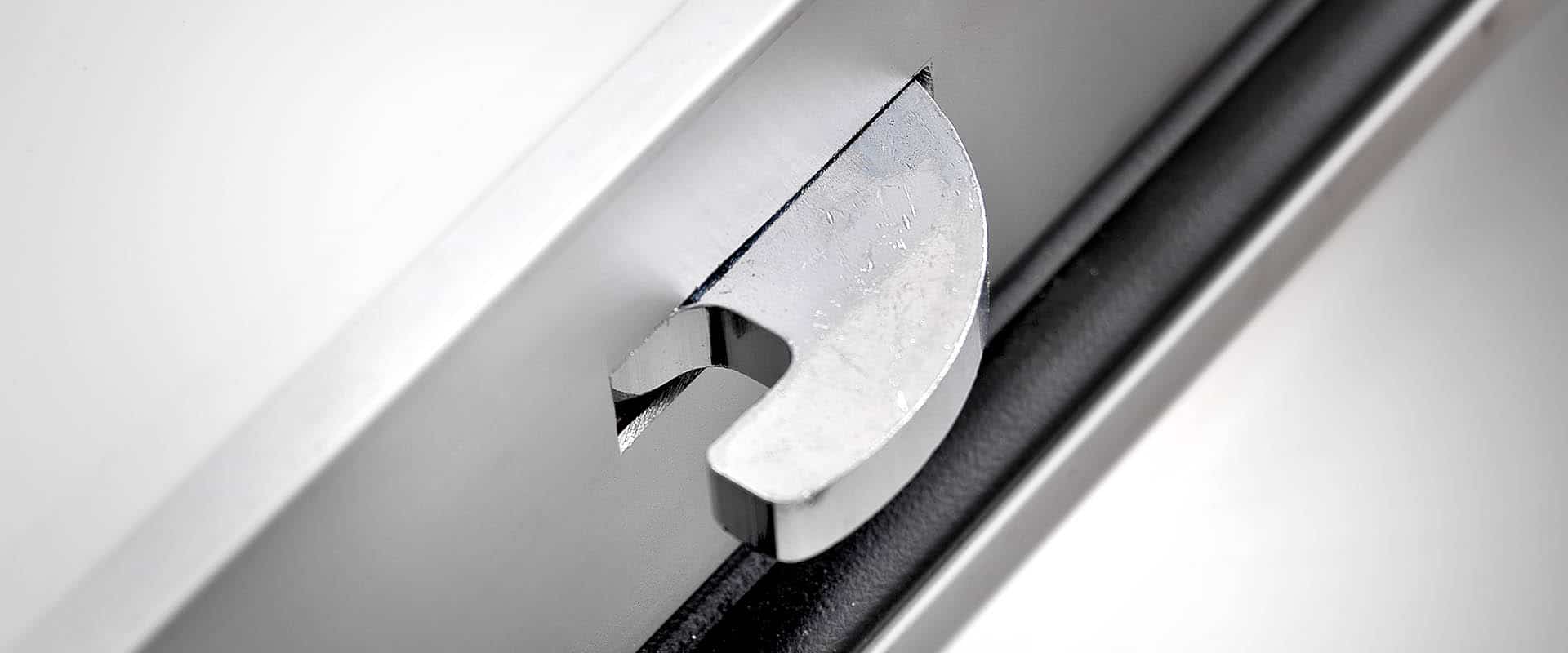 For this very reason, it is important that it be made by paying special attention to various components, which means studying and selecting the materials with which to produce it, without neglecting the details. The whole structure of the door must be made of strong materials that can ensure durability and good sealing against the weather.
As a result, even when choosing a security door, it is not enough to be guided solely by one's aesthetic taste, instead, it is necessary to consider several variables and become thoroughly informed about the way it is constructed.
Why are Dierre doors different from others?
To understand this, it is necessary to have a good understanding of how a door is composed. The first thing to note is that Dierre doors are made of hot-dip galvanized steel and wood, two elements that together create the perfect product.
Galvanized, non-electro-galvanized steel not only increases safety, but also increases the durability of the product, prevents chrome plating from rusting, and reduces the impact of salinity in sea-exposed locations.
Let us try to break down all the different components of a door. The main structure is provided by the body, comparable to a box closed on one side only or on both sides, depending on whether we are talking about single or double sheet metal: the lock, cylinder, top rod, diverter, rear locking rostrums and hinges are installed on top of it.
The single-sheet door has a single sheet of sheet metal and has rectangular omegas, which are then covered by the cladding panel made of wood, veneer, aluminum, and other materials, without an additional protective layer. The door leaf is about 63 mm thick and composed of a 9/10-thick galvanized steel box and three 9/10-thick reinforcing omegas.
The double sheet, on the other hand, has triangular, reinforced omegas. In this case, the second sheet of metal closes the shell and is covered by the cladding panel made of wood, veneer, aluminum, or other materials. The sash is about 63 mm thick and is composed of 9/10-thick galvanized steel; inside it are 12/10-thick reinforcing omegas and high-density polystyrene with athermal insulation properties.
Dierre has also patented an evolved double-sheet door.
These doors are not single-sheet or even simply double-sheet; instead, they are truly innovative because they are composed of Dierre's patented materials and are covered with two sheets of galvanized steel sheet, which are spot-welded on all four sides.
Inside the shell of the new-generation doors is not just iron, but a layering of different steel-covered elements that allow for high acoustic, thermal, energy-saving, and even anti-condensation and fire-stopping performance in some cases. These layers are then unified to create a monoblock, which is essentially a revolutionary shell.
The double sheet metal covering makes the doors much less penetrable and allows them to achieve higher levels of security and better prevent break-in attempts.
The doors patented by Dierre guarantee excellent performance in a minimum thickness. This means that aspects related to aesthetics and design are never neglected either; thanks to the minimal thickness, the door remains light and becomes part of the decor of a house, integrating perfectly into the living environment.
So, you've learned why Dierre doors last longer over time and what the benefits of a hot-dip galvanized steel door are … now all you have to do is choose the perfect door for your home!
Would you like additional information? Contact us!