Vitra
Lighting up your home
Glazed, single-leaf security door with maximum window area with high-security mechanical cylinder lock or double bit lock.
FInd out more
Features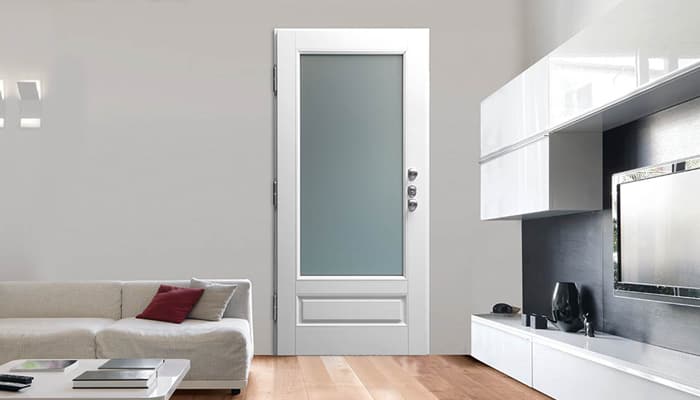 Design
Clear, frosted, or sandblasted, Vitra door glass always meets the highest safety standards.
The large glazing space, resistant to cutting and shattering, can be kept full-surface, divided into several sections or enhanced, in the Visarm glass version, with burglar-resistant steel gratings, available in different shapes and ornamental patterns.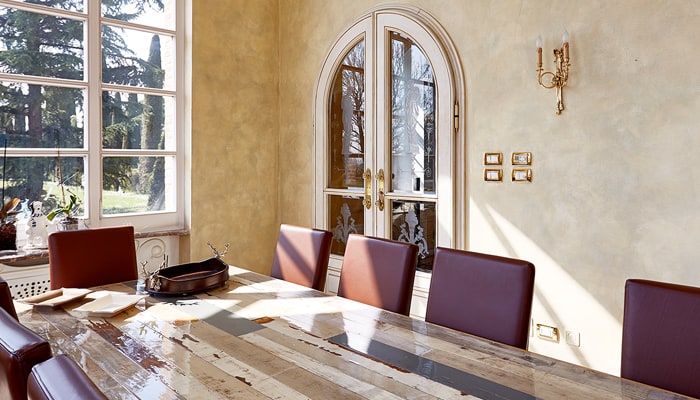 Technology and safety
The core of the Vitra doors is the body; all made in steel and made stronger by welding points that make it one piece, it becomes even stronger thanks to an external drill-proof plate that protects the latch from burglary tools.
Thanks to its technology, Vitra is a security door that lights up your spaces!
Opening solutions
It is not always easy to adapt a security door to the style of one's environments, with Vitra you will be able to choose for each detail the solution that suits you best.
Not only the glasses but also the various types of lock have been designed to guarantee maximum security leaving you the freedom to choose between two different solutions: the cylinder or the double bit lock.
Opening solutions
Locks
Anti-handling traps
Cylinder New Power
Jack key
Locks
You can choose between two different solutions: the cylinder or the double bit lock. The cylinder lock consists of a shaped key that rotates within a cylindrical device. The double bit lock features a uniquely shaped key on each of the two sides.
Anti-handling traps
Lock Trap System, a reversible trap for double-bit lock, in case of attempted break-in intervenes and locks the lock, but once the tampering tool is extracted, it frees the mechanism and allows it to be opened normally.
Lock Blocking System, a cylinder lock trap, locks the carriage and keeps the lock bolts locked in case of attack on the defender protecting the cylinder. Should the thief succeed in attacking the cylinder by pulling out the defender, the system is irreversibly triggered, locking the deadbolts securely and preventing thieves from entering.
Cylinder New Power
Dierre's exclusive patented cylinder: the New Power.
Anti-bumping mechanism, modular cylinder, 2 times more resistant to halfway breakage compared to a brass cylinder, key blanks protected with rounded patented coupling.
Jack key
A new generation armored lock can also be recognized by the key.
The Jack Key, with its unmistakably designed, is an encrypted, folding key, characterized by a shape reminiscent of automobile keys with an integrated snap opening.
2 jack keys, 3 fixed keys, 1 construction site key plus ownership card for duplication are provided as standard.
Want to request more information?
You can request more information through this contact form. We'll get back to you as soon as possible.