Back
THE IMPORTANCE OF SHEET METAL IN A SECURITY DOOR.
When we talk about security doors, we are talking about your safety.
How do we ensure your safety? Each element is carefully designed and plays a key role.
Let's take a look now at the most important one: the shell, that is, the structure that contains the door. The lock, cylinder, rear locking rostrums, and hinges are installed on it.
To ensure your security, the body is covered by one or two sheets of sheet metal, on which reinforcing omegas are welded, elements whose function is to provide more structural rigidity to the door.
What is the difference between single-sheet and double-sheet metal?
Single-sheet metal, as the name implies, has only one sheet and has rectangular omegas. These are then covered by the cladding panel made of wood, veneer, aluminum, and other materials, without an additional protective layer.
The double-sheet provides more security and strength: the omegas are triangular and reinforced. The second sheet closes the shell and is covered by the cladding panel made of wood, veneer, aluminum, or other materials.
From single to double-sheet, to a revolutionary performance sandwich.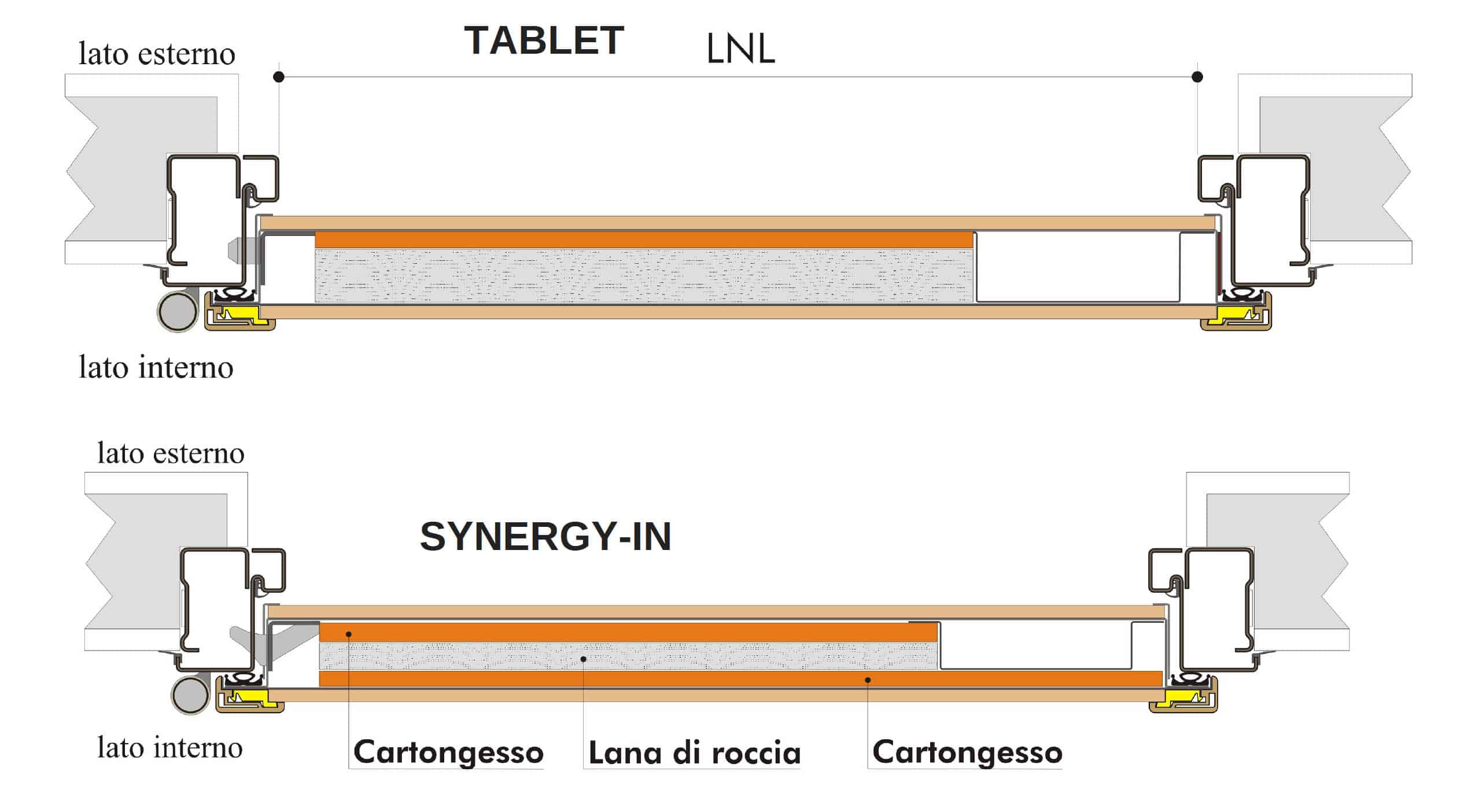 We are always ready to bring maximum security into the home. In fact, we have designed an innovative security door. What does this mean? The body is made of double-sheet metal but becomes a monoblock with a synergy of elements that create a performance sandwich. The omega reinforcements are replaced by a mix of materials devised by Dierre's technology.
Thanks to this revolutionary shell, you can choose a fireproof door that can resist fire for 30, 60 or 90 minutes.
The sheets are galvanized; this ensures greater durability over time because they oxidize but do not rust.
Structured in this way, this type of door allows for better thermal, acoustic and design performance.
Would you like additional information? Contact us!